I was so happy to receive an email from Cindy this morning with an update on The Ebongalethu Educare Center!  Cindy is my contact from Miracle Meal Trust whom I have partnered with, along with Food4Africa, to provide nutritional porridge for the children at this daycare/nursery. (Read more in the about section of this site.)  I have really enjoyed working with Cindy and getting to know her– she is an amazing lady!
Cindy had mentioned in her last email preparations for a Christmas party were being made.  In the past years I have collected toys donated by my wonderful friends and family and sent them over– the only downside about this is that shipping costs just as much as the toys being sent!  With that said, it is much more effective to donate funds and Cindy and her team there can purchase items and save on extra shipping costs.  I know many people prefer to donate actual things but in this case, please consider donating funds due to the issue of shipping.
I am hoping we can raise enough funds for next month so there will be some excess that can go to their Christmas party.  It would be amazing to help get them some educational gifts such as books, games, and art supplies!  Please consider making a donation safely and securely through The Yummy Year Project's WePay page.  Any amount however big or small is a huge help and greatly appreciated!
My favorite part about updates– the photos!
With the money we have donated, Cindy was able to order small mattresses which should hopefully arrive soon for the children to take naps on as currently they are sleeping on the floor or wherever there is room.  The Ebongalethu Educare Center acts as a pre-school as well as a nursery, run by a lovely lady named Gladys.
This is the outside of their new classroom: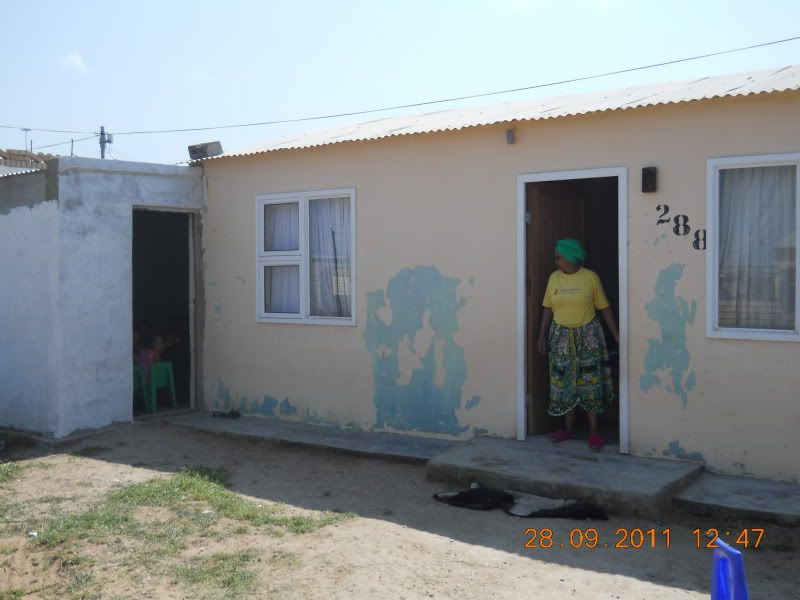 This is the inside of their new classroom: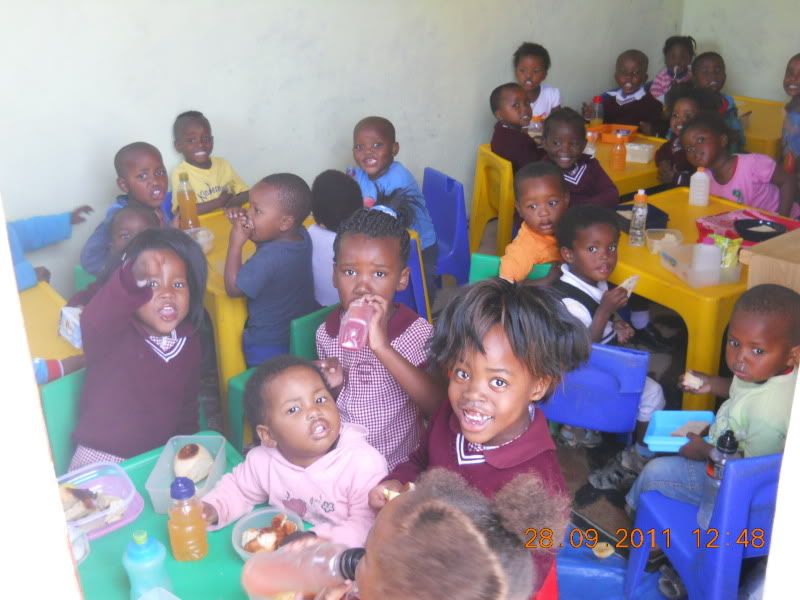 Here are some pics of the children holding packets of porridge: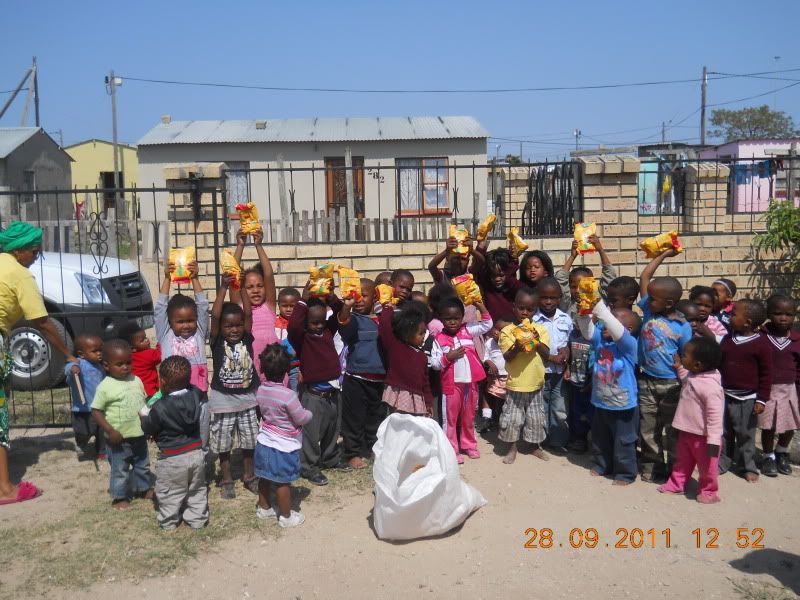 A heartfelt thank you to everyone who has supported this project thus far whether by donating, sharing links, liking us on facebook, or reading these posts!  It is with your help that providing these children nutritious food is possible!